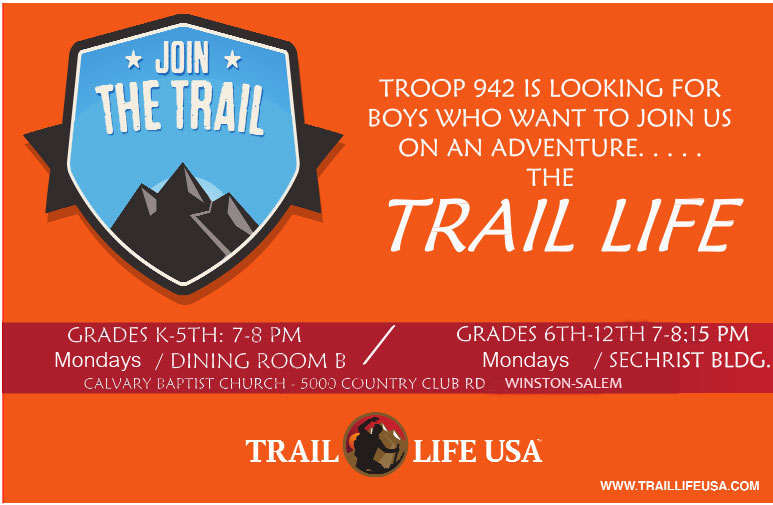 WELCOME TO TRAIL LIFE TROOP 942
We are a founding charter member of Trail Life USA, an exciting character, leadership, and adventure program. Troop 942 at Calvary Baptist Church has impacted young men for more than 50 years developing character and leadership through an outdoor adventure program. We invite all boys Kindergarten through 12th grade to be a part of our troop.
Our objectives are simple: teach valued skills, build confidence, develop strong moral character, and have tons of fun within an outdoor adventure program while maintaining a Christian worldview.
Links are provided below to learn more about Trail Life USA or to join our Troop.
Walk Worthy,
Alan Casey
Troopmaster TL942
Winston-Salem, NC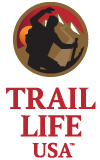 "Trail Life USA is a Christian adventure, character, and leadership program for young men. The K-12 program centers on outdoor experiences that build a young man's skills and allow him to grow on a personal level and as a role model and leader for his peers. Living the Trail Life is a journey established on timeless values derived from the Bible."